Tips for Choosing the Right Money Lender in Singapore
Introduction
In Singapore, managing financial commitments depends on selecting the best money lender. It's crucial to choose a lender that shares your interests and beliefs whether you need a loan for your personal or commercial needs. This article is about Credit Empire and provides advice on how to choose the best money lender in Singapore, making sure you choose the best lender for your requirements.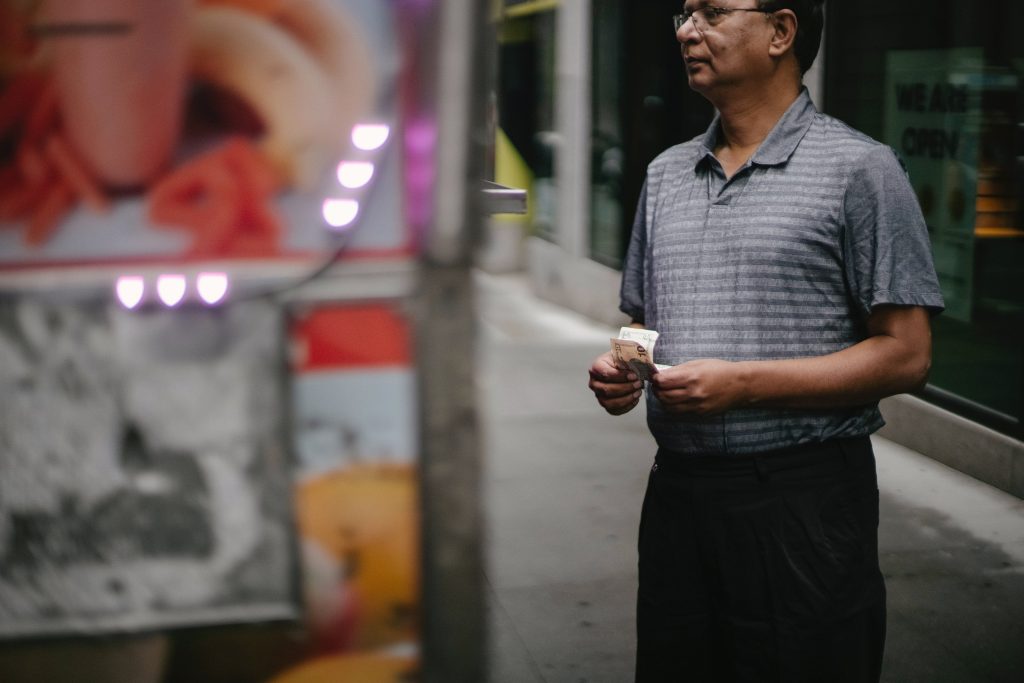 Decide What Your Financial Needs Are.
Before starting the process of choosing a money lender, it is important to thoroughly assess your financial situation. Spend some time understanding the amount of the loan, its purpose, and the repayment plan. This initial step will help you narrow down your options and reach a well-informed decision.
Examine the standing and reliability
When taking out a loan, trustworthiness and credibility are essential. You want to work with a money lender that has a good reputation for fair and transparent lending procedures. By reading online evaluations, asking friends and family for recommendations, and getting in touch with the regulatory authorities, you may confirm that the lender is authorized and complies with Singaporean laws.
Over the years, Credit Empire, a reputable money lending company in Singapore, has developed a strong reputation. They have gained the confidence of many borrowers thanks to their dedication to moral lending procedures and client satisfaction.
Terms and Flexibility of Loans
The loan conditions and flexibility provided by the lender are another crucial factor. Find out whether the lender would change the loan terms, such as the duration and repayment schedule, to satisfy your requirements. Flexibility is essential since it allows you to tailor the loan to suit your financial situation.
Credit Empire offers a range of adjustable-term loan options to satisfy the financial needs of different borrowers. Whether you need a fast loan or one with a longer repayment period, they may work with you to find the ideal solution.
the procedure for requesting and obtaining permission
The speed and ease of the loan application and approval procedure may be quite significant, especially in an emergency. Learn how long it takes a lender to consider and accept a loan application. Some lenders, like Credit Empire, provide online applications, which makes the process fast and easy.
Borrowers may apply for loans online using Credit Empire's simplified application procedure, which eliminates the trouble and paperwork usually connected with conventional lending institutions. Those who want instant financial help could take advantage of their short approval timeframes.
Customer Support and Service
Excellent customer service may greatly enhance your borrowing experience. Look for a lender that values its customers and provides top-notch customer service. Professional and accommodating staff may assist you through the loan application process and solve any concerns you may have.
Credit Empire is quite proud of its customer-centered approach. Their knowledgeable and friendly team is dedicated to assisting borrowers at every turn, resulting in a smooth and enjoyable process.
Payback Options
Think about the possibilities for repayment that the lender has provided. Greater flexibility and convenience may be provided by a lender that offers a variety of payment options and permits early repayment without incurring fees.
Credit Empire offers a range of repayment options, including cash payments, GIRO, and bank transfers, from which borrowers may choose the one that is most suitable for them. Furthermore, since there are no prepayment penalties, borrowers may pay off their loans early and save money on interest.
Privacy and Security for Loans
Your personal and financial information is delicate, therefore you should be sure that the lender you choose upholds the greatest standards of data security and privacy. Verify the lender's effective data protection methods.
Credit Empire puts a high priority on protecting client information and upholding the highest standards of privacy and security. Your data is handled in the strictest of confidence, giving you peace of mind throughout the borrowing process.
Analyze Supplemental Services
Some lenders of capital could also provide further services to customers. These services could include suggestions for financial planning, credit counseling, or methods for debt management. Determine whether the lender offers any value-added services that are in line with your financial objectives.
In order to assist borrowers in making wise financial choices, Credit Empire goes above and beyond financing. They stand out as a dependable partner in managing your funds due to their dedication to financial knowledge.
standing on the field
The standing of a lender within the market might provide important information about their dependability and expertise. Look for a lender with a lengthy history in the financial industry, since this often denotes stability and a dedication to moral business conduct.
In Singapore's loan market, Credit Empire has established itself as a respectable participant. Their track record of pleased clients and enthusiastic testimonials from borrowers speaks volumes about their dependability and honesty.
Feedback from borrowers and testimonials
Reading reviews and recommendations from previous borrowers might provide insightful information about the lender's performance. To learn about other people's experiences working with the lender, look for reviews and testimonials online.
Credit Empire has accumulated a large number of favorable evaluations and endorsements from grateful clients who have benefitted from their financial support. You may have a better grasp of what to anticipate by reading these first-person stories if you decide to work with Credit Empire as your money lender.
Accessibility
When choosing a money lender, convenience is a key aspect. The lender's accessibility should be evaluated in terms of its physical locations, internet presence, and operation hours. You may find it easier to start and manage your loan if the lender is simple to reach.
Credit Empire provides the ease of online applications in addition to having several physical locations all around Singapore. Because of this accessibility, customers may use their services whenever and wherever it is most convenient for them.
Comparison of Different Lenders
Before making a choice, it is a good idea to compare different lenders. By receiving estimates and offers from several lenders, you may choose which one best suits your financial needs. By utilizing this approach and the competitive terms and conditions, you will be able to make an informed decision.
Customers are advised by Credit Empire to compare credit offers from other lenders and shop around. Their honesty demonstrates their commitment to ensuring that borrowers get the finest terms.
Conclusion
Following thorough consideration of several factors, the finest money lender in Singapore should be selected. By carefully evaluating your financial needs, investigating dependability, contrasting loan terms, and taking into account other elements like market repute, borrower feedback, and accessibility, you may make an educated choice.
A reputable money lender in Singapore, Credit Empire provides affordable rates, clear conditions, and moral lending procedures. Their advice provides a stable financial path and encourages sensible decision-making.